iOS 17: What's New With Autocorrect and the Keyboard
With iOS 17, Apple implemented a number of improvements and alterations that make iPhone use easier and more natural. Changes to the keyboard, a vital component of the system, are subtle yet noticeable.
This guide highlights everything new with the keyboard and keyboard-related features.
Autocorrect
In iOS 17, Apple refined the autocorrect feature by enhancing the underlying machine learning technology. Apple claims that its new "transformer language model" would make autocorrect more tailored to the individual user. It can adapt to your unique vocabulary and style of writing in order to better serve you.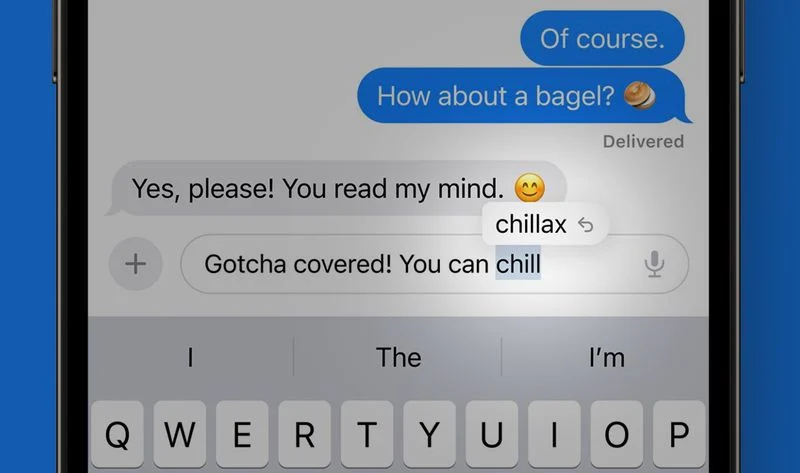 After a few weeks with iOS 17, most users will find that the autocorrect recommendations do a better job of anticipating your intentions and displaying words that you can tap to autofill. Autocorrect is less stringent in correcting misspelled words when you use acronyms, truncated words, slang words, and colloquialisms, but it will still do so if you make a mistake.
Apple's Craig Federighi joked on stage that the iPhone will no longer substitute the word "ducking" for the curse word you intended to enter. While the new engine isn't perfect, it should be noticeably better than iOS 16 for the vast majority of customers.

Correcting Autocorrect
You can now tap the blue line that appears when autocorrect alters a word. By tapping the blue line, you may see the word you originally entered and select it instead. Additional autocorrect suggestions will be shown if they exist for the text you entered.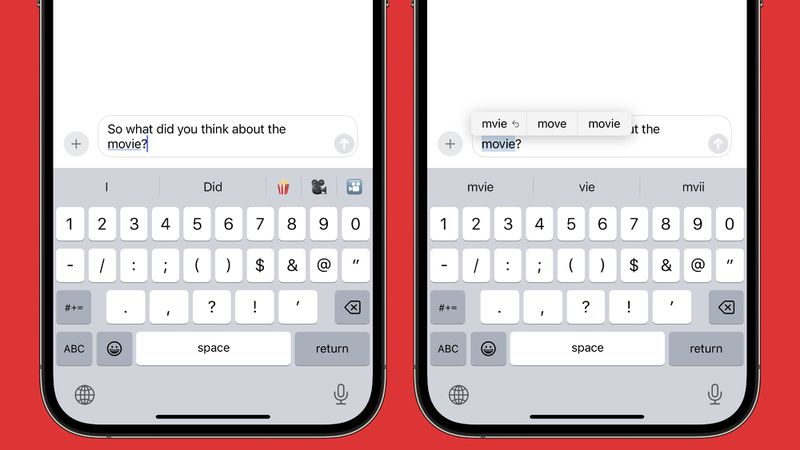 When autocorrect makes an unwanted change, you can easily undo it by tapping the backspace key instead of retyping the entire word.

Word Autofill
As you type, a list of suggested words appears beneath the cursor; tapping the space bar inserts the recommendation. The iPhone will suggest 't as an autofill option after you enter 'didn,' allowing you to skip typing the rest of the phrase and instead just hit the space bar.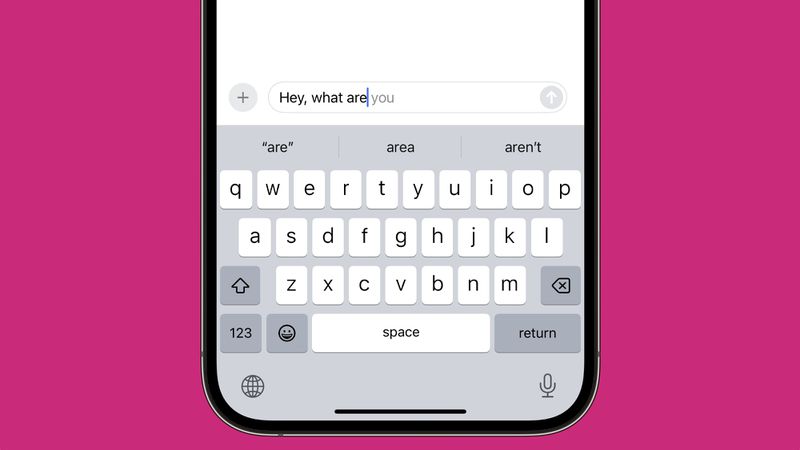 The more you use iOS 17, the more proficient the keyboard becomes, allowing for faster typing.

Sentence Autofill
In addition to suggesting individual words, the inline word autofill tool may complete phrases, allowing you to input what you need with only a couple of taps of the space bar.

Better Grammar Correction
If you've misspelled a word or made a grammar mistake after you've finished typing a phrase, the iPhone will underline the error for you. If you tap on it, it will show you some suggested changes.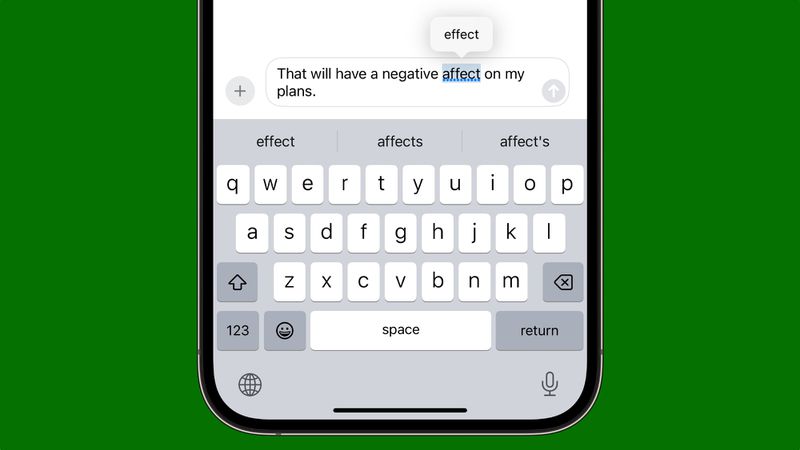 If, while composing a sentence, you substitute "affect" for "effect," the iPhone will recognize the error and either suggest "effect" or automatically repair it. Common grammatical mistakes such as "then," "than," "they're," "two," "to," "too," "your," "you're," and "its" all fall into this category. Some of these problems were fixed in iOS 16, but even more have been addressed in iOS 17.

Dictation
The iPhone's dictation capability has been updated with the same transformer language model that Apple uses for text, so it should now be able to better decipher your intent when you use a phrase with numerous possible translations.
Our testing shows that dictation still has a long way to go before it's truly usable.

Stickers as Emoji
In iOS 17, stickers and emoji have been combined, making emoji an even more vital element of the keyboard. Emoji and your collection of stickers can be accessed by tapping the emoji icon on the keyboard. As a result, stickers can be used in more contexts across the OS, and emoji can be used like stickers and placed wherever in the Messages app.