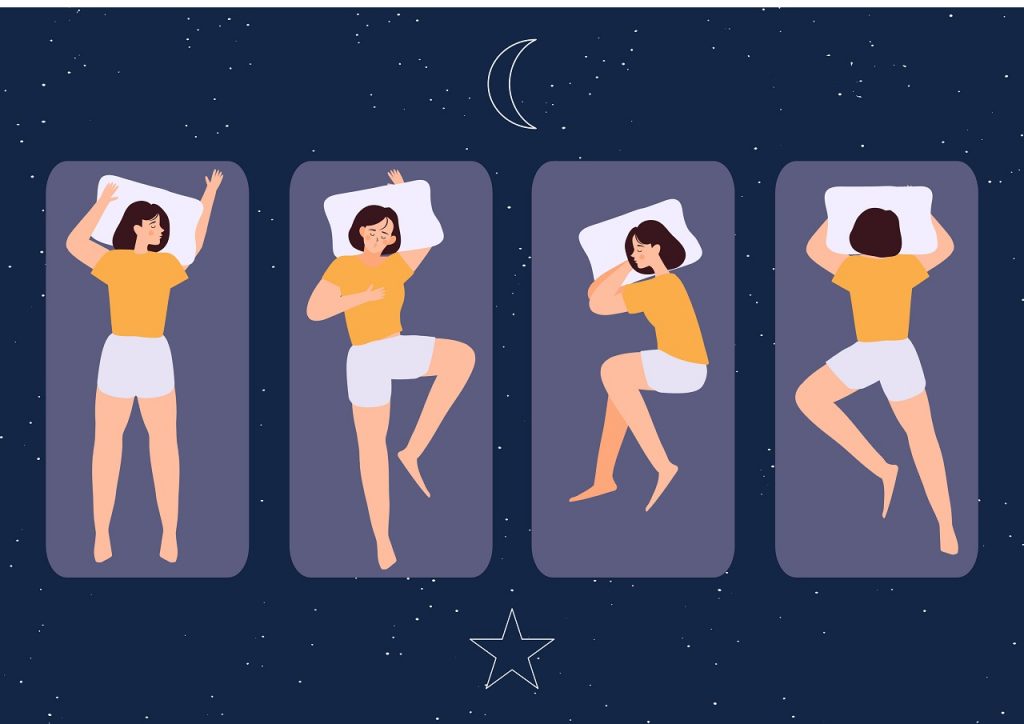 WHICH SLEEP POSITION IS THE BEST SLEEP POSITION?
Stomach Slumberers
A firmer mattress is the best choice for a stomach sleeper. A soft mattress, combined with a firm pillow, will likely cause neck pain during the night. Flatting out the natural curves of the spine is an additional consequence. If you start to experience pain, you can either add a pillow or an extra mattress under your hips or switch to a firmer one. However, if you continue to snore, consider sleeping on your stomach so it will be more comfortable for your partner.
Pros
Eases snoring
Can be very comfortable with a pillow underneath the hips
Cons
Potential neck pain with a soft mattress and hard pillow
Can cause back pain
Side Snoozers
Sleeping on your side has been shown to alleviate acid reflux and calm your stomach down. If you suffer from digestion issues, go to bed on your side. Because the body's organs are positioned in a specific way, sleeping on the left is ideal. Unfortunately, sleeping on your side may also cause more collagen degradation in your face. It is advisable to avoid sleeping on your side for too long if you want to avoid wrinkles or maintain facial skin health.
Pros
Eases digestion
Helps with acid reflux
Improves circulation
Cons
Increases likelihood of wrinkles
Can cause shoulder pain
May make one arm numb
Back Beauty Sleepers
Cartoons frequently picture snorers as lying on their backs with a feather blowing in and out of their faces. Back sleeping may cause snoring throughout the night because of the position of the tongue. It may also cause sleep apnea. If you are not troubled by these issues, a mattress can help ease lower back pain when you sleep supine.
Pros
Ease lower back pain
Great for cosmetics, as you're not pressing your face against a pillow
Spinal and neck alignment
Cons
Increases snoring
May increase severity of sleep apnea
The most significant thing is to sleep in a position that's most comfortable for you. You don't have to sleep on your side, back, or stomach as long as you get a decent eight hours of sleep. However, if you're having difficulty sleeping, consider switching positions or obtaining a new mattress and pillow that suit your preferred sleep position.