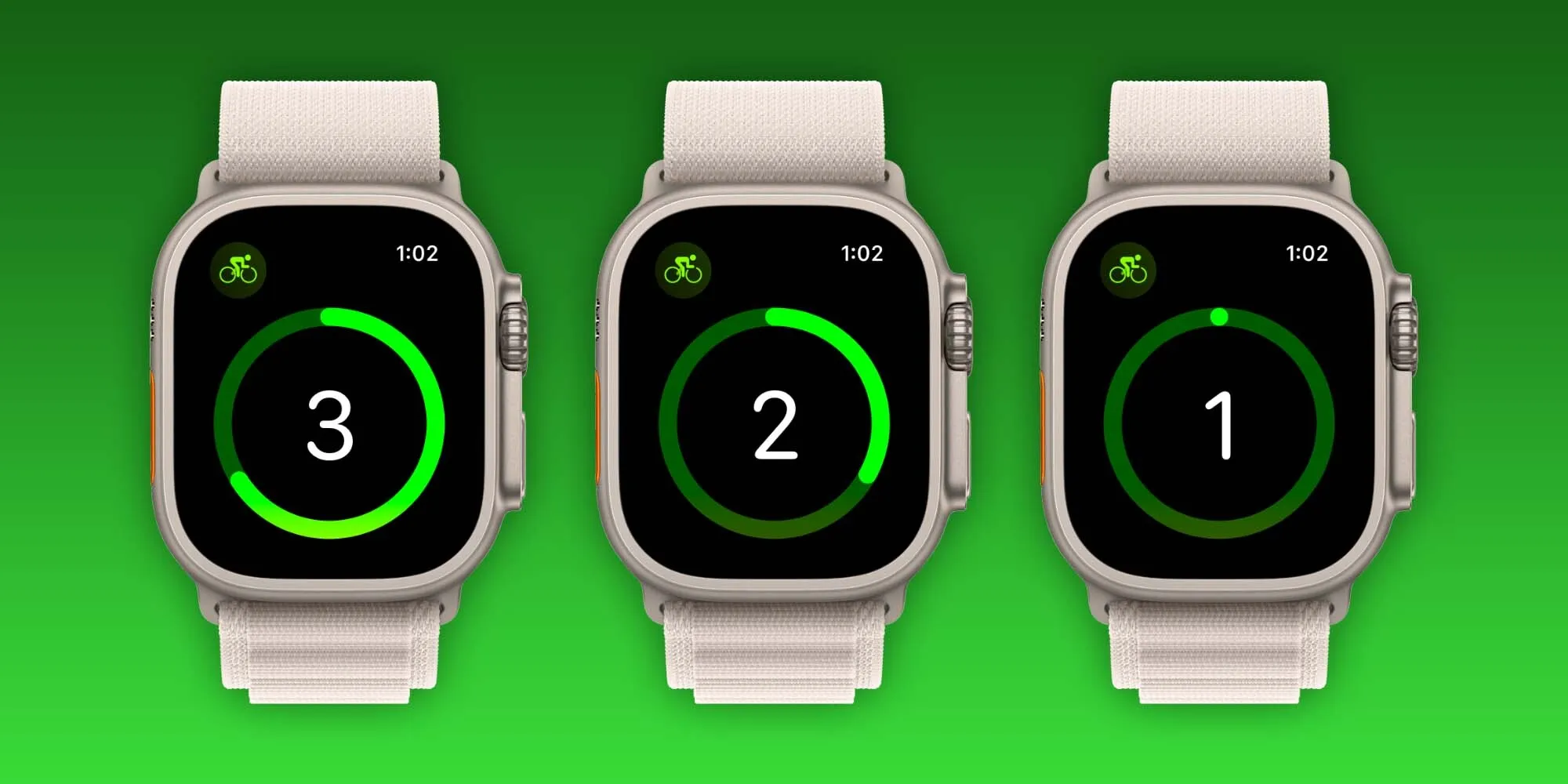 How to turn off the Apple Watch Workout app countdown and start activities instantly
Want a more precise way to start tracking workouts with Apple Watch than the default 3, 2, 1 countdown? Read on to find out how to stop the workout countdown on your Apple Watch and start activity tracking right away.

By default, when you use the Workout app on Apple Watch to track your fitness, you have to use the 3, 2, 1 countdown before it starts.
But there are many times when that won't be the most accurate or helpful answer. You can turn on a switch to skip the countdown and get a "start" button so you can start tracking your workout at the exact time you want.
You can also skip the countdown in a different way.
How to turn off the Apple Watch Workout app countdown
Option 1
Any Apple Watch can use this workaround.
Tap your Apple Watch screen as soon as you see the countdown to skip it and start your workout right away after you start a workout.
Option 2 for Apple Watch Ultra
This seems strangely to be something that only the Apple Watch Ultra can do for now.
Open Settings on Apple Watch Ultra
Swipe down and choose Workout
Swipe down again and tap the toggle next to Precision Start
Next time you start a workout you'll see the main screen > swipe from left to right > tap Start when you're ready to begin tracking

Important: On Apple Watch Ultra, you have to start the workout manually or with the side button. If you use Siri, the countdown will still happen even if Precision Start is turned on.
You can also use the Apple Watch app > Workout > Precision Start on your iPhone to turn on the feature.
Here's how to turn on Precision Start and use it: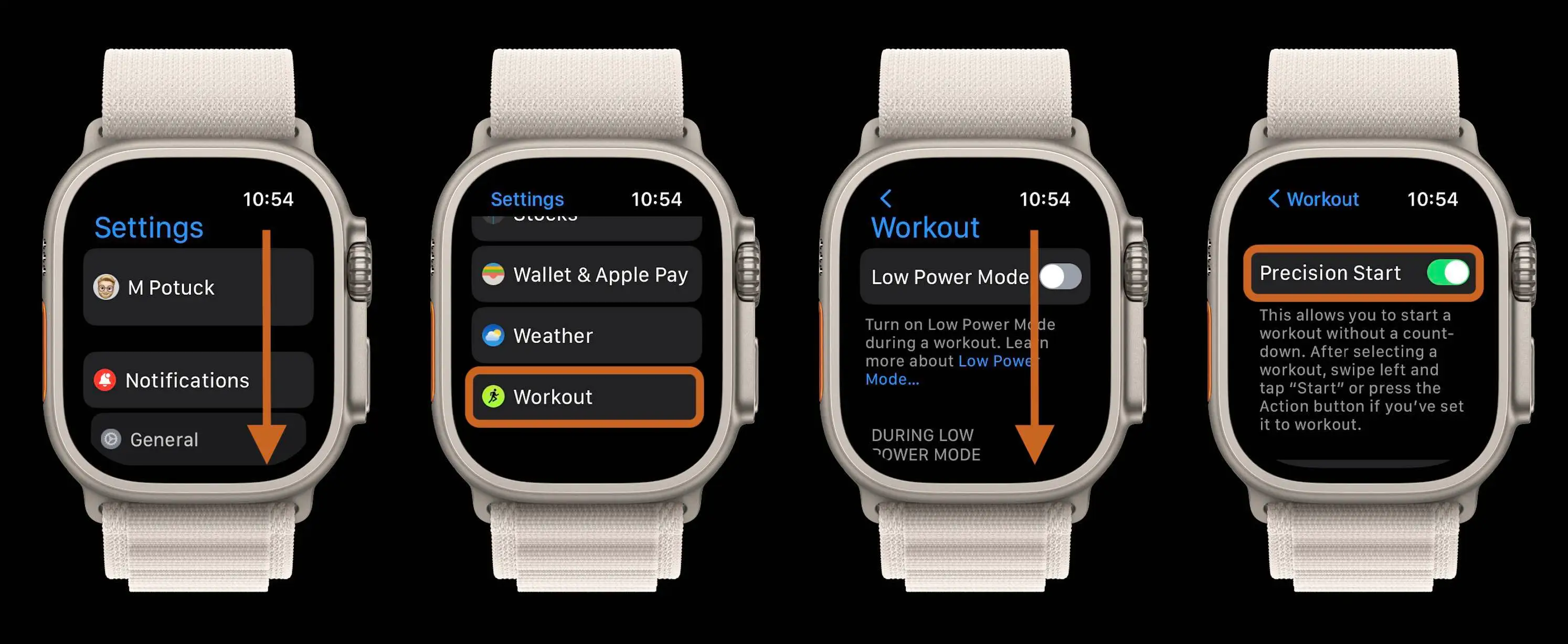 Now, when you start tracking a workout in the Workout app or on Apple Watch Ultra by pressing the side button, you'll see the main screen with the time at 00:00:00.
Swipe from left to right to find the Start button. Tap it to begin your workout right away.